AMY
I love the MCT powder and Collagen Peptides. They mix well with my fatty coffee and they give me so much energy.

ANNETTE
I have been on a weight loss journey for years. It wasn't until I started my Keto lifestyle with the help of our group's admin, Leta Morrison Deley, and her Intentionally Bare Keto products that I truly began to not only lose weight but get healthier, too. Leta is hands-on in our group and treats us all like family. She answers questions, gives suggestions, and has open challenges and contests for all of us to join. Without this group (family), Leta, and her products, I may not have dropped 70 lbs in less than a year.

Danielle
Love the MCT Oil!! Trying the Collagen Peptides, started this week!! Intentionally Bare products are the best!!

GINNY
I don't use any of her products yet but her encouragement along with the rest of the group has helped me drop 64 pounds, without them I don't think I would have made it, So thank you so much Leta and the rest of the group.

Cheryl
I've used a variety of collagen products in the past. I tried this one when I got it and it was great. It dissolves easily, no clumps to deal with and my coffee tastes so smooth. I wondered if I just imagined it was that good so for a couple of days I used another brand. I was right... This one is the BEST! Very smooth dissolves easy and is never grainy at the end of my cup. This is definitely my collagen of choice.

INGRID
I love the Intentionally Bare products that Leta has created, they have have no hidden nasties and are wonderful for energy, reducing hunger, and helping with mental clarity. I use MCT Oil (both the liquid and the capsules), Keto BHB + Electrolytes, I am eagerly awaiting delivery of my Collagen. I love the fact that I'm in NZ and can order direct from the Intentionally Bare website and not have to go through an intermediary. The Intentionally Bare FB group that Leta created is superb, full of advice and support, Leta is always happy to advise or clarify anything for any of us, we really are a big family.

DENISE
I am now a fan of MCT oil. For the first time, I am able to take MCT oil capsules without any stomach pain! I have only used the collagen 2X but in my coffee and added to my bone broth, there is no flavor change, Leta Morrison Deley, Intentionally Bare products are a game-changer!

DEB
I have been using MCT Oil (powder, capsules, and the liquid) as well as the bone broth and the BHB love them all!! Over the year they have helped in my weight loss, healed my gut and I don't have any inflammation in my joints anymore. Can't wait to try the new products.

JANET
I am a weight loss struggler. I've been on every weight loss plan known to man-medical plans, prescription pills, apps, programs, etc. You name it- I've tried it! Still at my heaviest weight. I teach fitness classes. I work to help others lead better lives....but still struggle. I'm newer to the keto lifestyle. I began to follow a couple of online groups. Then I found Intentionally Bare I love a fatty coffee with MCT powder that I can tolerate easily. I also love the BHB Raspberry flavor, and the Bone Broth powder. They manage my hunger, give me energy and mental clarity! And one of the most important parts is the online group. I don't think anyone can go it alone. I love checking in each day. The group members are so positive and supportive live chats are so inspiring. Leta is real, genuinely caring, knowledgeable. I never feel guilty or ashamed of any choices no matter what they are. I am 62 years of age. I'm working against my family history of Alzheimer's, cancer, and diabetes. My labs and medical profile are improving! My doctor is happy, and so am L I am encouraged and able to keep going. I haven't lost the weight that I want- -yet! But I feel great and inspired, and now feel for the first time that this is my best lifestyle choice. Thanks, Leta- so glad I found you!

JENNAN
I am just very thankful that since I started with keto and Intentionally Bare keto products I have completely avoided insulin...which was about to happen to me and I didn't want that. My MC in 6 months came down from a 9 to a 6.3. Proof to me that this works!!!
JAN
This group has been a game-changer, I joined shortly after starting Keto. Leta's keto 101 helped me have a better understanding of keto, foods that I could eat, and the support from her and the members have been above and beyond any other support group, I have been in. The Intentionally Bare products are so amazing, if you just need a few grams of fat to hit your macros her capsules are a go-to, the MCT powder in my coffee, chia seed pudding, smoothies are a knockout. Her BHB drinks are refreshing and help me in the afternoon for a quick pick me up! The Bone broth is amazing by itself or add it to a sauce...above everything Leta herself is an amazing person and cares about each and everyone in the group and helps us when we are struggling and cheers for us when we are rocking it...if I had to describe the group, the product, the Admin in one word, it would be AMAZING!

KIMBERLY
I use all Intentionally Bare products. Intentionally Bare has recently added collagen to their collection. I added the collagen to my daily routine and can't believe the difference in my hair and nails. Also, use MCT oil and this helps with focus energy. The bone broth for gut health and healing. Intentionally Bare intention is to heal within with natural organic products.

LINDA
I have been using Intentionally Bare products since the second week. You should take a look at my before and after pics. I am amazed at the results of the keto diet and Intentionally Bare products have improved my skin and losing fat. I will post pics. Believing is seeing and I'm 69 years young.

LISA-MARIE
Internationally Bare products are my lifestyle staples I cannot live without. I just started using the new Peptides and absolutely love how soluble, odor-free, and tasteless it is just like all the IB products. All the products are easy to incorporate into meals and drinks, organic which is a plus, and totally awesome. I have more energy than I can expend, I sleep well, I feel full, my hair, nails, and lips are no longer dry or brittle. Absolutely fantastic. Thank you Leta Morrison Deley for all you do to help us on our journey to better health.

LOWRY
My keto journey started with Intentionally Bare MCT oil powder. I was wanting to clear brain fog and gain energy and I happened upon the product. For 2 years straight it became my go-to in my coffee every morning. It really gives me that kick and boost. I felt energetic and clear-headed and it is all-natural without any junk or uppers etc. Hubby tried and he is now loving it as well. We have gradually gone complete Keto, and the Intentionally Bare line of products is a necessity! They help me get my macros daily, feed my body and my brain, keep my skin youthful, my body hydrated, and keep me going on even the busiest of days. Love the ingredients and the company. Unparalleled and amazing! Once you try you will get it!

MICHELLE
I have been on my Keto journey for almost 3 years. I was looking for a support group to help me keep this as a lifestyle and looking for MCT oil products. I now use all of Leta Deley"s products including her new Collagen peptides + biotin. I love all her products, they are amazing and help me daily with my journey. I don't post much on this group but look to it daily for the motivation!! Leta is the biggest support of all! Not only helping with our questions but keeping us upbeat and keeping us positive with ourselves. Best of all if there are questions or problems with anything she is on top of it and gets it taken care of immediately!! Overall I Have lost 1221bs!

PATTI
Since I started using Intentionally Bare Keto MCT Oil, Powder and capsules, I have been able to double my fasting time without hunger pangs. It's tasteless and easy to incorporate it in salad dressing or soups but I especially love it blended into my coffee. I don't go a day without it.

ROBIN
I joined this group right after I discovered the Keto Journey several years ago. I continued doing a lot of research concerning the Keto lifestyle. MCT powder, capsules were mentioned in all of the articles and books I devoured. The benefits of MCT were overwhelming in all of the studies done. I had purchased a couple of different brands and upon joining this group was introduced to Intentionally Bare. I was so pleased with the results of the MCT powder and capsules I decided to invest in IB bone broth, Mango BHB, the Raspberry BHB, which is loaded with potassium and has curbed my painful night leg cramps, and now I have the IB collagen and peptides. Intentionally Bare is the only brand I purchase because the quality is the best I have found and it is truly a brand I trust.

SHAWN
I love intentionally bare products! I use the MCT oil and powder, bone broth, Bhb, and soon the new collagen peptides. They have helped me drop over 9o lbs in a year along with eating keto most of the time. They help with energy, fats, and healthy hair skin, and nails and I love that they are affordable and natural.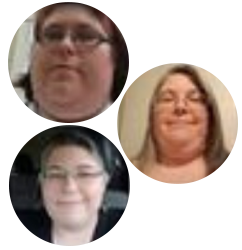 SONYA
Leta Morrison Deley, her group and her products literally saved my life. I was way overweight with type 2 diabetes, high blood pressure, high cholesterol and an underactive thyroid. With Leta's advice and her products I lost go pounds, cured my diabetes, high blood pressure, cholesterol and thyroid.

SUE
If you haven't got Letas Collagen Peptides yet, do so! This stuff is amazing. I've just finished an 8o hour Bone broth cleanse. The intent was 3 days but I was feeling full and fantastic so I extended it. I added the collagen to my bone broth and it was 0mg good. In the past, I really struggled the 2nd day but not this time and I could've kept going but my husband was freaking out because I didn't want to eat, lol. Not sure what he thought would happen, but I forced myself to have a small burger and salad.

Kim
My magic elixir!

Kim
My gut healer...Love it in Leta's Hot Chocolate recipe!

Kim
My favorite travel companion!

Linda
Love this in my coffee 2-3x day.

Linda
Use this daily. It blends smoothly.

Lisa Marie
The things I can't live without...

Tammy
My Fave that goes in Everything!

Tammy
My very first healthy addiction!