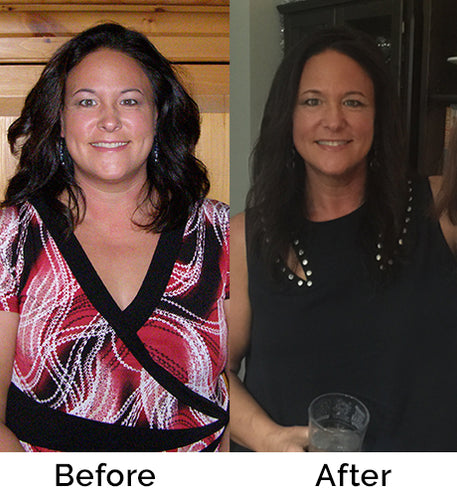 'I've lost 55 lbs enjoying the Keto Lifestyle'
Leta Deley
Founder & CEO ~ Intentionally Bare®
Our Story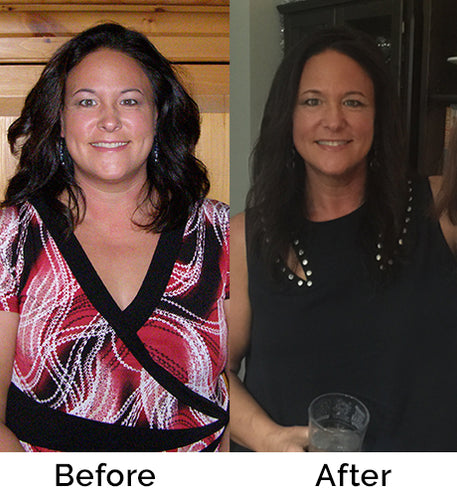 'I've lost 55 lbs enjoying the Keto Lifestyle'
Leta Deley
Founder & CEO ~ Intentionally Bare®
I think almost every person reading this can relate to either having weight or health issues at some point in their lives. My name is Leta Deley and I am the founder & CEO of Intentionally Bare. My company was built with these issues in mind, as they have been mine for most of my life.

Search the internet... look on facebook... there is so much information out there on losing weight, getting healthy and dealing with health problems. This is so confusing when you are reading everything and looking at all of the possible ways we can do things. Then we actually 'try' new things... when they do not work, we chalk them up to 'I guess I do not have willpower'.

How about this? How about we listen to our bodies... really listen... what are they saying to us? For the most part, extra weight, food sensitivities, hormone imbalances... they are all connected. High blood sugar, insulin and carb sensitivities... these can all be connected as well.

I have tried every 'diet' and food plan known to man. I would lose the weight and then gain it back. I generally felt horrible and hungry every step of the way, until I finally gave up and blamed myself for not having the willpower to follow through.

The only thing that worked pretty well for me was eating low carb, It 'worked' but I still had a lot of inflammation and low energy. It was very good, but something was missing.

This all changed when I started eating Keto (see 'what is Keto' to learn more about it, but basically it's a high fat, medium protein and low carb way of eating). I went from being hungry all the time, to never having hunger. So much so I thought there was something wrong with me! My energy level went from very, very low to so high that I must workout everyday to expel some of this energy. My skin is glowing from all of the good healthy fat, my lab work is exemplary, (says my doctor) and I have lost 55 lbs of unwanted fat. Fat I just could never get off before. All while feeling better than I ever have in my entire life.

I no longer have joint issues and inflammation, all of the water retention is gone since I am not eating the foods that caused the inflammation in the first place, and my blood glucose levels are perfect (I was pre-diabetic previous to starting Keto). I had so many immune system problems due to the foods I was eating, and now those are no longer a problem at all for me.

It's not like I'm 25 either. I'm 55 years old but I feel like I'm 25 that's for sure. I have always been very interested in natural health and though I have lived a very healthy lifestyle for many years, nothing has made me feel the way I am feeling now. As healthy and amazing Keto is, there are 'good ways' to do it and 'not so good ways' of course. The most important thing is to listen to your body... It's always trying to give you direction. I personally have found that a little lower in carbs and protein (than what my keto app would suggest) feels the best for me. It's a bit of a trial and error to see what works best for you.

I welcome you to join me in this Keto lifestyle!  


 
Founder & CEO ~ Intentionally Bare®
100% Client Satisfaction
I have been doing keto for about 5 months now and have lost 35 lbs of unwanted fat. More than that, my energy levels are beyond belief. It can be a challenge for me to get into and stay in ketosis because I travel a lot for my job. I find Intentionally Bare's line of natural keto products to be so helpful, especially when I am travelling (though I use them everyday).  I use the mct oil powder in my coffee and also mix it with the bone broth powder I have as my on-the-go lunch. I have 2 bhb drinks per day, one in the morning and one in the afternoon.  This gives me a nice energy boost without the jitters and I also use this if I go out of keto for one meal and want to get back into ketosis fast.  I love that the products are all natural, non-GMO and the bone broth is pasture raised.

Rebecca Chalmers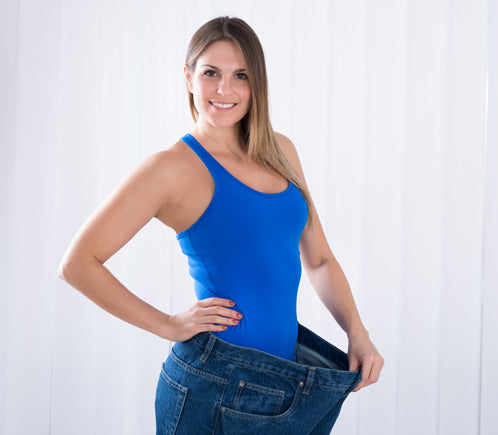 Our Mission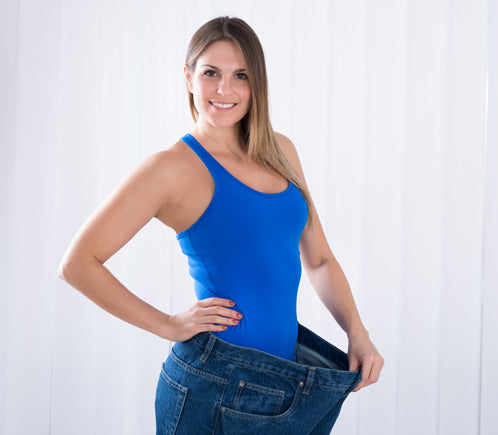 Intentionally Bare is based on three core beliefs... helping people live their lives as healthy as possible, as naturally as possible, at whatever stage they are on their health journey. All of our products are created with this in mind. We want everyone to feel amazing wherever they are on their weight loss and health path... and to do it naturally. Some people are just starting and some are veterans.. wherever you are, we are here to provide quality products that help you feel amazing NOW. There is no end game.. it's about the ongoing, continued striving to good health.