Have you joined the Keto diet movement?
Millions of Americans have already found weight loss success with their own keto diet meal plan and couldn't be happier.
If you're just beginning your weight loss journey, you may have some questions of your own.
What is ketosis?
How does the keto diet help people lose weight?
What can I eat / not eat on the keto diet?
Good news, we have answers!
Our ebook KETO 101 has been written to empower those on the keto diet plan. Whether you're new to keto or you're a pro at this lifestyle change,our book can help you!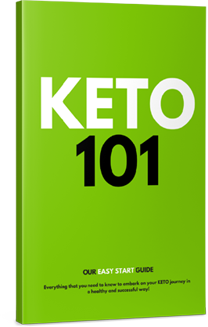 Learn astounding keto recipes, how to meal plan, and so much more!
The best part? It's absolutely free! Just fill out the form below and begin your download.